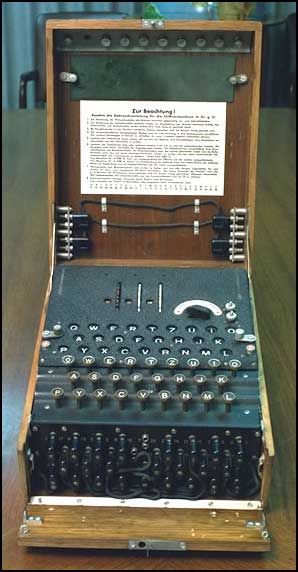 Bletchley Park - Home of the Enigma Machine

The world's first programmable computer and other technologies we take for granted today were initiated at Bletchley Park.
During WW2 the German armed forces top secret codes were broken at Bletchley Park, providing the allies with vital infomation towards their war effort.
The equipment displayed in the cases are all versions of the German Enigma, as famous for its insecurities as for the security that it theoretically gave to German ciphers. It was broken, first by the Poles in the 1930s, then by the British in World War II.

The British brought the Americans into the picture during the war, and the Americans furnished many of the resources to attack ever more complex versions of the Enigma, especially the naval Enigma, when British resources began to run thin. Information from the decrypted messages were used by the Allies time after time to out-manoeuvre German armies. Some ask why, if we were reading the Enigma, we did not win the war earlier. One might ask, instead, when, if ever, we would have won the war if we hadn't cracked it.